It's the question that most humans will have at one time or another–if not more than once. "Why am I here? What is my life purpose?" It's certainly the query I hear the most, and it's an excellent question if we lean into it and try to learn more about ourselves. 
In fact, when we are honest and really take an introspective look at who we are and what we are meant to do, we typically uncover all sorts of things. Some we may already know and others, we've perhaps buried and hidden away to protect ourselves. All answers lend themselves to helping us discover our place in this world and our purpose in life.
Why Part Does Purpose Play In Our Life?
We all have talents and skill sets, things we like or even love about ourselves and our abilities. The traditional line of thinking when trying to figure out life's purpose is that we look at what we're good at and enjoy doing and then try to combine those and make the world a better place.
Sometimes it's not necessarily the things we're good at or enjoy that give us purpose. Sometimes it's a tragedy or trauma that is the catalyst for purpose. In my case, turning my pain into purpose became my passion. Helping other people who have gone through or are going through the same thing gives me purpose. No matter the fuel behind our purpose, feeling that we have a mission in life guides everything from decisions to behaviors to goals and even meaning in life.
Where Do We Discover Purpose?
As I said, for many, purpose can be connected to our vocation. It can be meaningful and satisfying work that makes us feel fulfilled and useful. It can be combining talents and skills we've worked hard to hone, and using them to better ourselves, others or both. One of the biggest reasons people end up 'quitting' jobs is because they don't feel they are fulfilling their life purpose. Research suggests that since the pandemic, nearly two-thirds of the American workforce has paused and reflected on their purpose in life. When our work life is so much of what takes our time, it's only natural that work and purpose become connected.

For many, though, purpose lies in their responsibilities to their family or to their friends. Parenthood, caregiving, and support are all purpose driven and can make people feel fulfilled. Sometimes this is even found in someone's religious beliefs or spirituality. They believe their purpose is tied to a higher power or connection to something spiritual, which motivates them to think, believe and act as they do. 
Your Purpose is Uniquely Yours
Finding our life purpose is really a lot like finding ourselves. There's only one of us, and like fingerprints, our purposes are unique to us. When we dig into who we are and find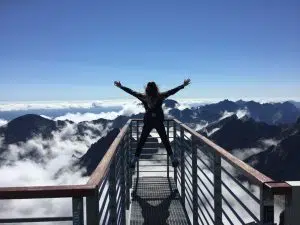 ourselves, and we know what we're meant to do–nothing can stop us from doing it! That doesn't mean that our life purpose always stays the same. Often, it can shift and change throughout your life. Sometimes, it's in response to a trauma or tragedy that directly reshapes the trajectory of our lives.
Even without pain, life's everyday priorities and fluctuations can help us redefine our purpose. Life is a journey, and it's the journey that matters. That's why pursuing your purpose doesn't always mean that you're successful–in life, it's the meaning behind the actions that drive us in our journey, and is often far more valuable than the destination itself. 
The Pursuit of Purpose Can Be Scary
This journey can be scary because sometimes pursuing your purpose means that you end up walking away from the path you're currently on. Forging forward sometimes requires us to walk ahead or away, despite the doubt others may have. 
That's why it's so important to be in tune with your inner voice–the one that knows you best and has never doubted. That's the voice that knows your life purpose, and all you have to do is listen. 
How To Listen To Your Inner Voice
The best way to hear that voice inside that wants the best for you is to ask the right questions. The questions that will help you uncover yourself and your purpose and give you the confidence to move forward toward fulfillment.
First, consider your personal storyline. Ask yourself about patterns in your life you've seen. Consider these patterns and write a timeline of your life that details relationships and experiences. This allows you to identify patterns and similarities over time. This can help weed out the noise and detect where your strengths are, and the times you felt purposeful.
Consider things you may take for granted because they are intrinsic to your identity. Think about whether or not you're a natural volunteer or whether people always turn to you when they need advice. Are you the one that has broad shoulders that others cry on, or do you find yourself the proverbial Pollyanna who always cheers others up? The things you feel are just 'personality traits may be the things that are a part of your purpose in life.
While you're considering those things, consider what you're passionate about. Our passions often guide us to action. Make a list of those passions and develop a plan to explore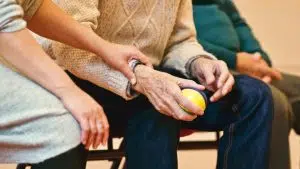 them and see how they fit into your life now and possibly your future. 
You may need to look at your pain to turn it into purpose. This step takes a lot of bravery and courage, but the dividends are worth it. Look at the painful experiences you've gone through in life. See where you can use what you learned to help others. 
I looked at the patterns with my divorces. It was hard to do, but I dug deep. At first, I thought the key was to forgive my exes, and I still stand by that. Forgiveness releases you far more than it does anything for the person you forgive. I also found that I needed to forgive myself. I needed to own my actions and behaviors and realize that I had done the best I could at the time.  When I did, I found freedom, and my passion for helping others to do the same as a forgiveness coach was ignited!
Discovering our purpose sounds scary, but it doesn't have to be hard. It does, however, take courage. The good news is that YOU have a lot of that! If you don't believe me, look at what you've been going through these last couple of years and see how you're here continuing to grow. That is courage!